Accessories that can't be discarded during journeys
Travel helps you gain new experience, it helps broaden your perspective of seeing the world. But,packing the bags for tours can give you can give you cold feet. Packing for a tour involves a lot of planning, calculation, recommendations from friends and family who have already visited the place. And the tragedy begins when you reach your destination you find that the leaked shampoo has mercilessly ruined your favourite holiday shirt or that you had forgot to bring a very important medicine, and that the nearest pharmacy is quite a few miles away from the hotel.
Therefore, let us discuss about the must have packing accessory, so that every thing starting from the passport to the medicines are well organised. So, let's go through some of the items that are must haves in a travel list.
Document Organizer: Trust me, these can come as life savers in foreign land. The document organizer helps in keeping your documents, like the passports handy and safe. It also helps keep your documents carefully. For beginners, you can buy these document organizers from online purchase sites.
Lifestraw: A device that can purify 1000 litres of contaminated water into safe drinking water. Is there any more need to justify as to why this item should be in our "must pack" accessory list. An ideal item on the list of hikers and backpackers which gives the freedom to go any place where water is scarce or purified drinking water is not available. 
Power Bank: In this world where the mobile phones are a part of life rather than just another gadget, do one have to justify the necessity of a power bank? With a power bank handy you can charge your phone any where, especially if you are travelling long distances. 
Scrubba Wash Bag: Weighing less than142g this bag is the one stop answer to the travellers who want to travel clean. A must travel essential for campers, the wash bag helps you keep off dirt from clothes and also from the post travel laundry blues.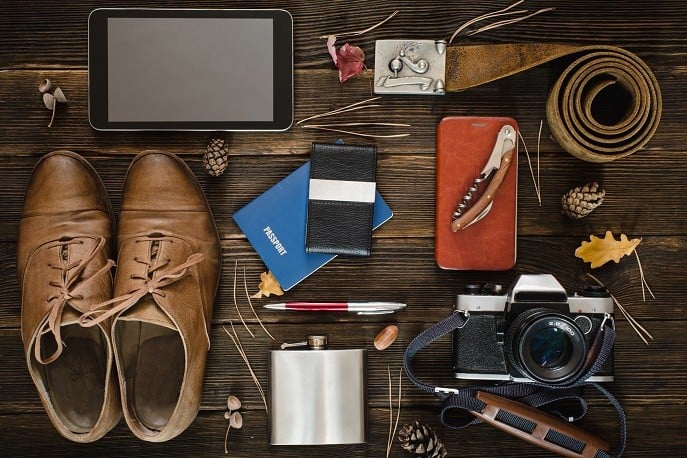 A priority list might vary from person to person according to their preference or the type of vacation they are going. But one thing is for sure that cramming up the bag in the name of necessity is not proper packing.A basic research about the destination and essentials like a couple of above mentioned items can give you the desired pleasure of tour.
~*~