Barn Wedding Groundwork You Must Do Before You Start
These rustic weddings are incredibly romantic too. Barn Weddings In Georgia provide infinite ways to put in a lot of innovation your guests will enjoy and remember for a life time. There is no other way than hosting a first of its kind barn wedding to delight your guests and make the wedding ceremony of your household the most memorable experience. Nothing on the earth comes free of cost or without putting any efforts. The same is true with barn weddings too. Here is the groundwork you must do before you start planning for your barn wedding so that you get the best out of it.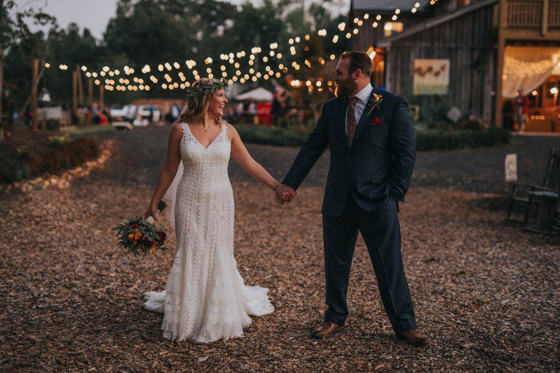 Explore the venue
Every barn wedding venue does not offer the same kind of facilities and amenities. In fact some of them might have a lot of restrictions. Find out if the venue is allowed to host events, the number of guests it can accommodate, the items covered by the rental, should you arrange for lighting and generators, the number of rest rooms in the site, is there any curfew or noise restrictions, what additional fees they charge and whether the wedding liability insurance is needed.
Weather aspects
Weather changes cannot be controlled by us. You must hence ensure that the weather does not pose any hindrances for the successful hosting of the marriage party. Check if the site has any weather contingency plans in place. If the barn is not rain proof, you can think of tenting the required area. If the barn is not climate controlled, you must invest in heating or AC units as needed.
The nature of the outdoors
Some outdoor venues you come across might have terrain and critters you will never encounter in a city. Find out if the on-site parking is available and the number of cars it can accommodate. In case the site lacks enough parking space, valet or shuttle service can be a viable option. Check the pathway the guests must use to reach the event venue. If the venue has problems due to bugs, make the necessary arrangements to keep them at bay so that the guests do not face any discomfort.
Hiring Vendors
You will need to work with a lot of vendors when it comes to barn wedding. Find out coordinators, caterers, photographers, florists and other service providers as per your needs, plan and budget. These people can help you pull off your day. Make sure to know who you will need to hire and what they would require. Sometimes, the barn wedding owners might recommend you some vendors who can do a good job. Since these people might be already familiar with the setting at the given venue, they can perhaps do a better job than new ones you might think of. You may finalize this aspect after consulting the barn wedding owners.
A proper planning is the key to organize a great barn wedding. Never underestimate the importance of planning since you must succeed in giving the best kind of experience to your guests which can happen through a good planning.
For more information about Barn Wedding Georgia and Barn Wedding Venue Georgia Please visit : Cold Creek Farm.
~*~
Latest posts by coldcreekfarm
(see all)