Farm Wedding Mistakes You Must Avoid
Rustic themed farm weddings are increasingly sought after by couples to strike a difference especially during the recent years. With more farm weddings seen around us these days, engaged couples have a lot of options in front of them. However, since the topic of farm wedding can be tricky and unfamiliar to you, you are prone to make the most common mistakes most couples make. So, when you contemplate on a farm wedding, read on to know the mistakes you must avoid. This will help you get the most out of your barn wedding.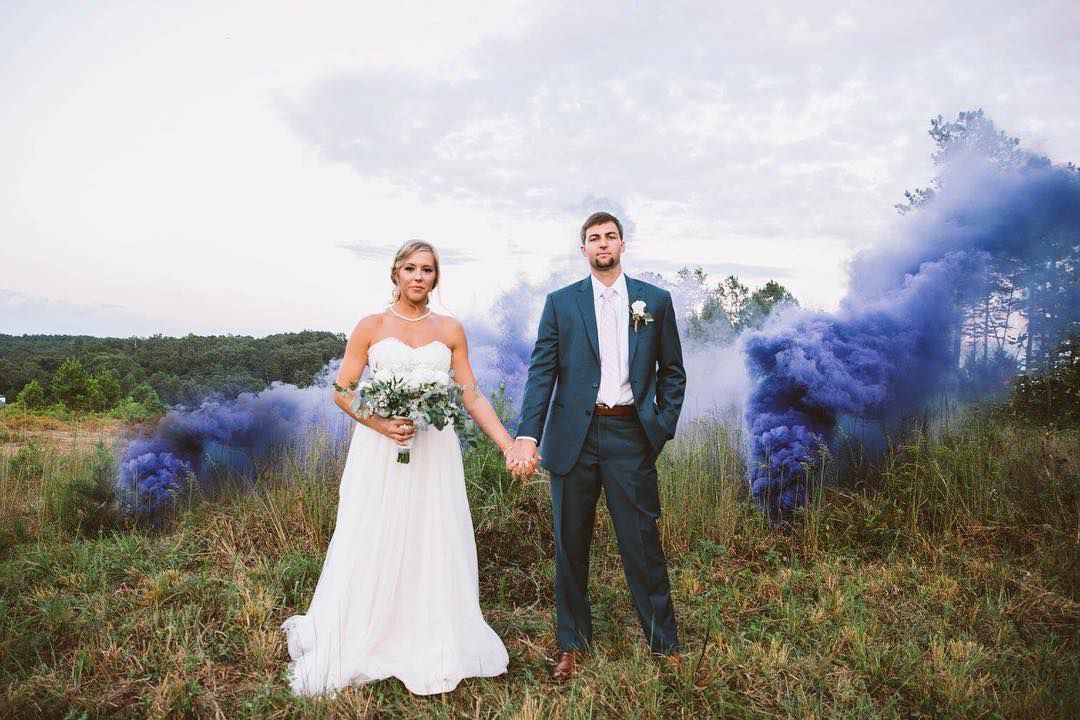 Choosing illegal farms
This can be the biggest blunder you can make while choosing from the Farm Wedding Venues In Ga. If the farm wedding venue you choose is run against the local laws, they are said to be hosting the weddings illegally. Hence before booking a farm wedding venue, ensure that the venue is complying with the zoning laws.
Not finding out if the surroundings are disruptive
One of the principal reasons for choosing a farm wedding is to take advantage of the silent and serene setting you will enjoy there for yourself and the guests during the marriage. Some farms are located near train tracks and busy highways. This can severely disrupt your wedding ceremonies. You will not want to Maid of Honor's speech being disturbed by a running train. The soft strumming of the guitar may not be audible if tractor trailers rush on the interstate highway next to the wedding venue. This can be your fate if you choose a farm wedding venue near a disruptive surrounding.
Not checking for air conditioning or heat arrangements
Though barn wedding venues feature rustic features, they can present a miserable experience to the guests if they do not have adequate air conditioning or heating arrangements as required by the climate conditions there. Though there might be enough number of fans, without air conditioning arrangement, you are going to suffocate your guests. In chilly areas, having a heating arrangement is as well important.
Not planning for a rainy day
The life at an outdoor barn can become miserable if it has to rain during the wedding ceremony. Enquire from the farm wedding venue owner if they have a rainy day plan like big tents. If there are no walls, they must have some arrangement to shield the rain from blowing from the sides. Also, if the sides are closed to block the rains, the temperature raise inside the tent must be addressed with the right kind of air conditioning arrangement. So, ask all these questions before booking for a farm.
Not checking the small details
Though you prefer a farm for its rustic characteristics, you do not want them to be too rustic. Ensure that the barn has indoor plumbing, private locations for the bride and groom to prepare and get ready and other arrangements you might crucially need for your guests.
Settling with a very expensive farm wedding venue
Farm wedding venues operate within the farm setting. Despite the luxury arrangements they might provide you, they must charge you a reasonable price much lesser than the other kinds of conventional marriage venues in the urban locations. So make sure to check the pricing and see if it is a decent one.
For more information about North Georgia Wedding Venues and Barn Wedding Venue Georgia Please visit : Cold Creek Farm.
~*~
Latest posts by coldcreekfarm
(see all)