Why Cloths are a Big Factor In Hunting?
Clothes Can Make A Big Difference
Why?
Share an Awesome Work story and Live Field Experiences James Johnson Pick the Best Hunting Editor and Experts, to share Inner To Words would happy;
Choosing Footwear
Selecting boots for late summer and early fall you should consider two things, heat relief, and walking comfort. This time of the year you want to go lightweight and breathable especially if you are doing a spot-and-stalk hunting. If you are in the backcountry a hiking style boot would be best, be sure to have them fit properly. Boots that are too large your feet will slip causing blisters two small they will be very uncomfortable.
Being prepared for wet weather or wet swampy type terrain,  wearing boots with waterproof technology is the way to go.
This time of the year has the widest range of weather conditions. Choosing a good midseason boot would include insulated boots in the 400-gram to 800-gram range. They have enough insulation for cold mornings, yet won't bake your feet in the warmer part of the day. Most boots in this category take advantage of types of weather conditions, including rain, snow, and early-morning dew.
When temperatures drop and the snow starts, you'll want the extra protection of late-season boots. If you are hunting from a stand or blind in below freezing temperatures, a 1,000-gram level or higher heavily insulated boots would protect your feet from cold air with thick insulation and warmth-trapping liners. Keep in mind this type of boot is not ideal for walking.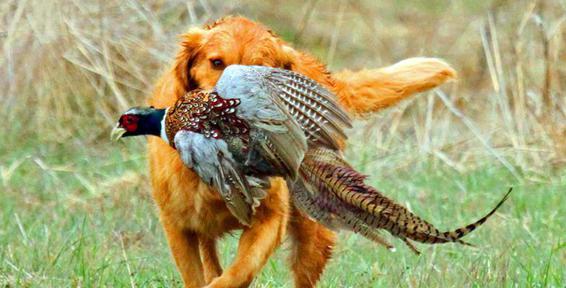 Choosing regular hunting boots with 800- to 1,200-gram insulation would be sufficient for spot-and-stalk hunts during this season.
The key here is to find out which type of footwear best suits witch hunting season and or weather conditions you're likely to encounter.
Hunting and camouflage go hand in hand. Camo helps hunters remain unseen as your game approaches. Matching camo for different hunting seasons or what species you are hunting can be overwhelming. No matter what you choose, be sure to dress in layers.  Layering helps you stay comfortable by adding or removing layers to match the temperature or weather conditions.
1. QUIET
Your clothing must be quiet. If it seems noisy in the store game animals can hear it better. For the spot-and-stock and bow hunters, this clothing is a must for a successful hunt.
2. LAYERING
Choose your hunting clothes in layers depending on weather conditions and your activity level.
Base layers dressing in layers helps move moisture away from your skin, control your odor, and fit snugly. The microfibers of merino wool and several flavors of polyester make great base layers.
Midlayers chose from a wide range of materials, from wool, fleece, and polyester derivatives to goose down and synthetic down like PrimaLoft. Pick your mid layers to be quiet and made to move with your body without restriction.
Outer layer your preference in material and thickness depends on the style of hunting and weather. You may only need only a light jacket to stalk in September but need a much thicker, more insulated coat to sit and still be comfortable in a stand-in December.
Hunting gloves are made from a variety of materials such as wool, leather, fleece, and Gore-Tex. you can get them in a variety of colors including camo.
Another factor to consider is what type of glove you prefer. There's cold weather shooting gloves, standard gloves, mittens, and pop-top mittens. All these styles have their own benefits and drawbacks. For instance, the trigger fingers on most shooting gloves are usually made from a lighter, more durable material than the rest of the glove.
This allows your shotting finger more freedom when pulling the trigger without having to take off your glove. The only problem is at lower temperatures, the lack of insulation your trigger finger quickly gets cold making it hard to shoot. Furthermore, while mittens and standard gloves may be warmer, you have to remove them quickly in order to shoot.
Each hunter has their own preference, choosing the best hunting backpacks for weather conditions is really a matter of opinion. Still, this list really does have something for everyone, no matter what type of glove you prefer. The important thing is that it does the job and keeps your hands warm and dry when you are ready to take the shot.
Hats come in a large array of styles and colors from ball caps, tooks, earmuffs, cuff caps, to full face mask. They also come in various colors also. 
Whatever style you choose, they should provide two main purposes.
First, it should protect your head from the elements including sunlight and temperature.
Second, it should provide some degree of camouflage.
Gearing up to bowhunt is exciting, and it's much simpler than most people realize. To help you better understand what you need for your first bowhunt, let's review some accessories that are a must.
~*~
Latest posts by omarfaruk
(see all)